First victory for FB Leung of Hong Kong
Leung is now on a par with his mentors, Paul Lim and Royden Lam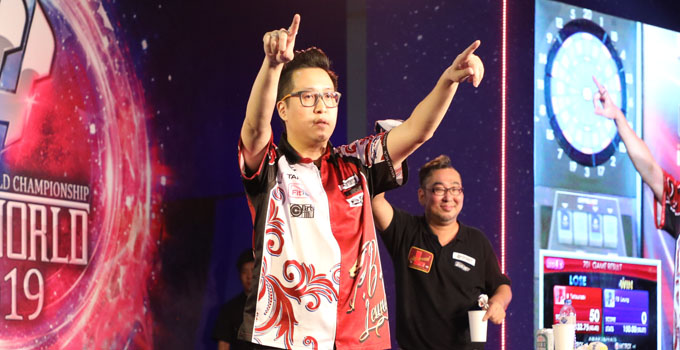 FB Leung shone as Hong Kong's new hero winning THE WORLD STAGE 4 held in Taichung on Sunday, 15 September. This victory together with the previous stage result of BEST 8 boosted him to 3rd in the 2019 ranking.
Leung is actively participating not only in THE WORLD but also in other tournaments in Asia such as Hong Kong tours and SOUTH CHINA TOUR.
As Paul Lim often says, "If you work hard and practice every day, you will always get results."
"I respect Paul and Royden as my mentors. I want to follow in their footsteps. I make efforts every day in that respect. My efforts brought me THE WORLD champion title."
His two mentors are both stage champions this season, Royden Lam for STAGE 1 and Paul Lim for STAGE 3. Now Leung is on a par with them in terms of stage victories this season.
Leung won the Semifinal against the top player of this season, Boris Krcmar (Croatia) without losing any legs.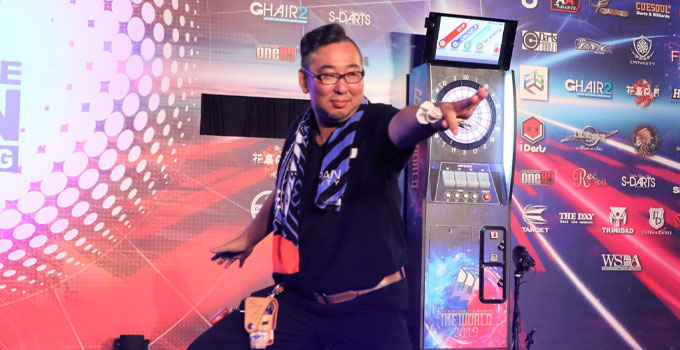 Like Leung, Mitsuhiko Tatsunami (Japan) advanced to the final for the first time. The Japanese professional player participated in the GRAND FINAL last season. As Tatsunami achieved BEST 8 in Taiwan last year, Taiwan may be his lucky place for him. Leung carried on his momentum to the final and snatched the victory with his outstanding performance.
Unusual results in STAGE 4 for leading players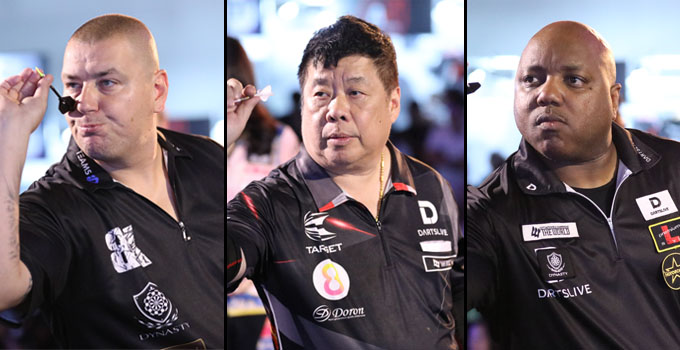 STAGE 4 ended with Royden Lam who ranked 3rd in the season as of Stage 3, as BEST 128, Paul Lim as BEST 64, Leonard Gates, BEST 32. Some leading players did not display their usual good performance.
Current Ranking Positions and Results of STAGE 4
1st Boris Krcmar:BEST 4
2nd Paul Lim:BEST 64
3rd FB Leung:Champion
4th Pupo Teng Lieh:BEST 8
4th Jose Justicia:BEST 8
6th Royden Lam: BEST 128
7th Leonard Gates:BEST 32
8th Keita Ono:BEST 16
8th Leslie Lee:BEST 32
Taiwanese players shone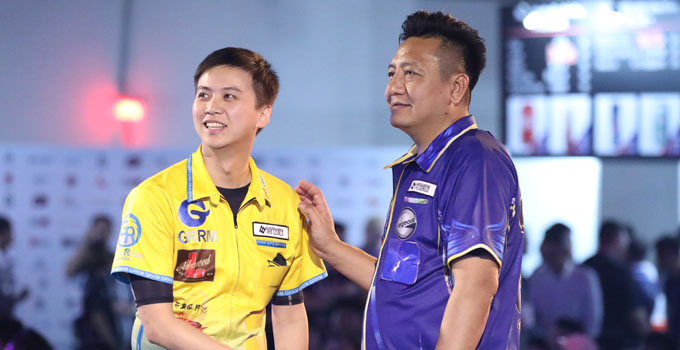 While leading players were defeated earlier than expected, players of Taiwan advanced, Enzo Liao as BEST 4 and Pupo Teng Lieh as BEST 8, and this excited the local crowd.
Liao and Pupo competed against each other on the day before in a tournament of Taiwan, CC1K, which gave the winner a spot in SUPER DARTS. They played against each other again in STAGE 4 the next day. Liao won both matches and drew the audience's attention as the next emerging star of Taiwan.
On a different note, the SHOOT OUT Qualifier took place on the day before STAGE 4 and Akihiko Owaku (Japan) earned over 10,000 points and received a SHOOT OUT award while Mikuru Suzuki (Japan), the top female player of steel tip darts, scored over 10,000 and ranked 3rd.
Top 4 of this season can play in SUPER DARTS. Leung's victory in this stage changed the ranking significantly. The 2019 ranking will be finalized in the next stage. The final STAGE is set to take place in Hong Kong on Saturday, 7 December.