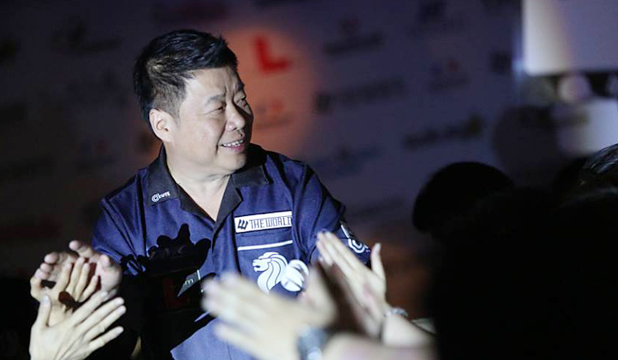 THE WORLD has entered its 4th year. Paul Lim has been one of the leading players in the tournament since the start of THE WORLD, 3 years ago. His performances in past tournaments are constantly outstanding.
2011:GRAND FINAL Champion (Annual Ranking 4th)
2012:GRAND FINAL Best 4 (Annual Ranking 2nd)
2013:GRAND FINAL Best 8 (Annual Ranking 1st)
We can expect to see more amazing performances by Lim this year as well. We asked his thoughts on the past and present seasons.
About "THE WORLD"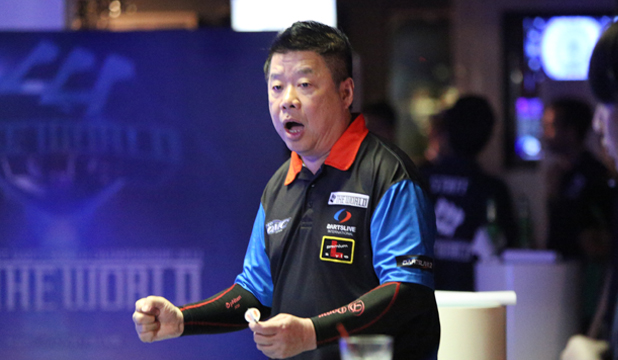 THE WORLD 2013 definitely shows that this tournament circuit is getting more recognition as one of the best Soft tip tours in the World. The calibres of good players are getting stronger and better. It has attracted a group of the top steel tip players. And now more of them are looking at THE WORLD to be part of it.

I don't see there should be any big changes. But I believe we should spread THE WORLD to more different countries. And it also supported an extra event of World Pairs. So players can have an extra event to prepare and play for. It makes traveling a long way more worth while.
His motivation towards "THE WORLD 2014"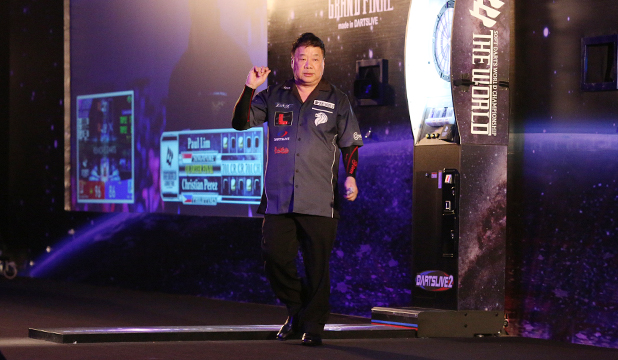 I had a tough year 2013. It was good but not good enough. For myself I am not satisfied with getting to the final a few times and I didn't played well. I know my problem and I am going to solve and prepare myself better for 2014. This year I want to be ready and show at my age and all these years, I can still be The Best. Thanks to all my fans, I will not disappoint you all.
New season in his 60th year is about to start for Poul LIm.
THE WORLD 2014 will be held on 5th Apr.
http://darts-theworld.com/en/schedule/