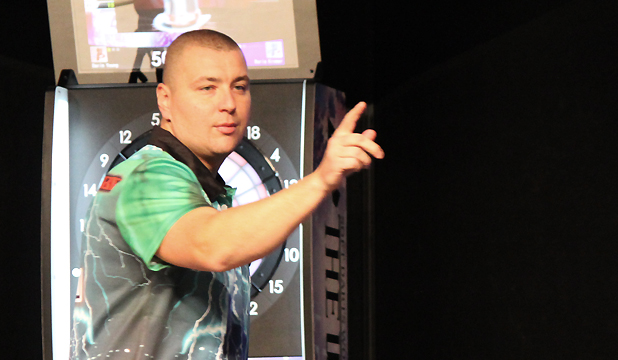 THE WORLD STAGE 5 was held in Las Vegas, U.S. on Nov.1 (Sat). More than 200 players competed in this last stage of this season. Boris Krcmar conquered the stage. It is the second victory of this Croatian player in this season. Krcmar is ranked top in this year leading Haruki Muramatsu, the runner-up by more than 50 points. Krcmar completed this season with excellent records: 2 winnings, 2 Best 4 and 1 Best 8.
This year's top 8 lineup shows notable changes.
This year's ranking doesn't have some regulars such as Royden Lam of Hong Kong, the leading player in THE WORLD and Philippine powerhouse players such as Laurence Ilagan. Instead the players from the US and Europe have advanced to the higher positions. Among them are Boris Krcmar, Adrian Gray and Darin Young. Top 8 list includes some regulars such as Paul Lim and Yuji Eguchi. Besides Krcmar, the difference is only 7 points between Muramatsu on the second and Ray Cover on the 8th. It reflects the tight competitions in this season.
The top 8 players of this season have obtained the berth to SUPER DARTS 2015. We can't wait to see their outstanding performances in the upcoming supreme tournament of soft tip darts!
SUPER DARTS 2015 will be on Mar. 26 (Thu), next year.
http://www.dartslive.com/superdarts/en/