Post-event report - THE WORLD 2017 STAGE 2 -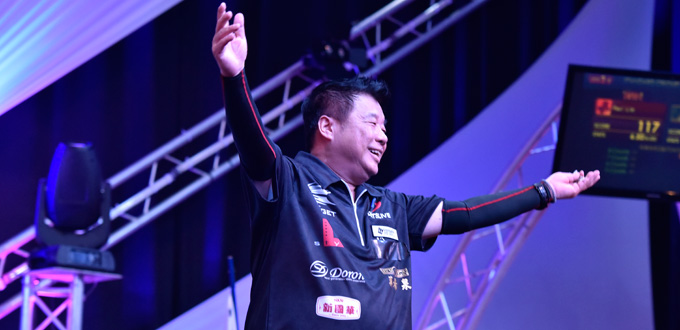 Top 4 players of THE WORLD 2017 can receive the seeding of SUPER DARTS 2018. This fact intensifies the already-tense 2017 competitions. The competitions in 2017 season grab and hold the attention of darts fans across the world.
Amid the heightened attention, STAGE 2 took place in France on Sunday June 18, and Paul Lim who was ranked top in the 2016 season became the champion of the STAGE. The legendary player made a significant step to conquer THE WORLD in 2017.
An emerging star player, Francis Emonts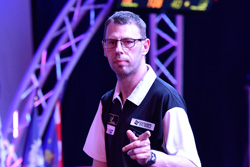 Some less known players also won over the hearts of audiences with their fascinating performances in this STAGE. Alan Ljubic defeated fellow Croatian player, Boris Krcmar who is one of the leading players and called as "Absolute King" 3-0. Bivaud Mathieu of France advanced to SEMI FINAL. In the LADIES DIVISION, Mikuru Suzuki of Japan advanced to BEST 32.
Most notable was Francis Emonts. The Belgian player joined THE WORLD for the first time in 4 years since the STAGE 3 in 2013. He defeated Harith Lim of Singapore in QUARTER FINAL and Bivaud Mathieu in SEMI FINAL. Emonts made his presence known to the audience across the world.
Veteran's performance shined in FINAL
Emonts' opponent of STAGE 2 FINAL was Paul Lim who has been named as the world's strongest for many times. Paired with Harith Lim, Paul Lim defeated the number one seed, Scotland team in The 2017 PDC World Cup of Darts which is one the top steel-tip dart tournaments. Paul Lim brought the momentum to THE WORLD 2017 STAGE 2.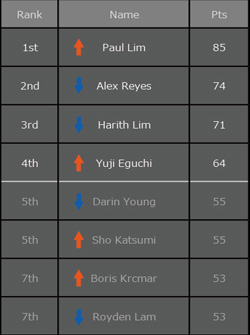 In the FINAL, Lim threw first in the 1st LEG and led the LEG since Emonts was unable to break it as he missed the chance to finish 136. Lim broke the 2nd LEG hitting 9 mark to get the 2nd round. The 3rd LEG went to Lim as Emonts couldn't turn the game around although he started the LEG with 4 mark on 20. Thus, STAGE2 victory went to Lim, and he advanced to the top in the season standings replacing Alex Rays of the U.S.A.