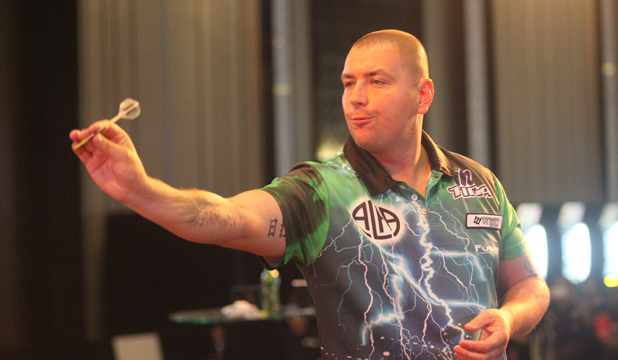 This Croatian powerhouse player is at his best this year.
After winning STAGE 3, Shanghai, Boris Krcmar is on top in annual ranking.
Last year, he was ranked 4th. Krcmar's performance is also stable this year and he is regarded as one of the regular players of THE WORLD. However, STAGE 3 in last month was his first final.
"THE WORLD is the best tournament in the world. Best players are in the tournament. I have played some semifinals before, but I experienced my first final this time. I am so happy to win it."
Regarding Shaun Narain (Canada),
"I think he is a really good player. It was a tough match but I managed to win."
Krcmar looked back the match and commented.
"Secret of winning? Nothing special, just practice everyday I practice every day for 2 hours. I am so glad that my practice paid off. I would like to say thank you to my fans."
"Of course, I am going to Tokyo to play. I will show people there my best performance. So come to see me there!"
THE WORLD STAGE 4 Japan will be webcasted live on DARTSLIVE.TV on Sep. 28 (Sun).
http://dartslive.tv/en/