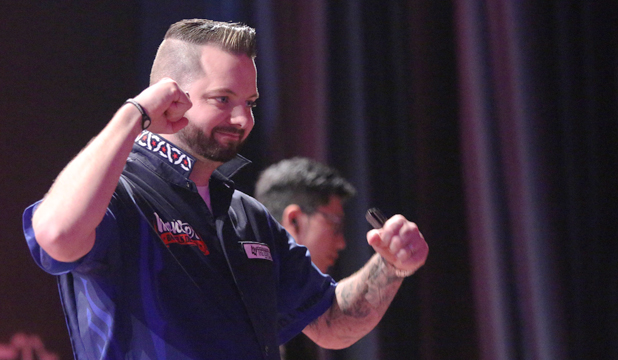 Adrian Gray (UK) is the Champion of STAGE 1.
He said his biggest achievements he has made in darts is winning THE WORLD 2014 STAGE 1.
"My best achievement so far is winning STAGE 1 of THE WORLD this year in Macau.
My second biggest is beating Phil Taylor in the PDC's World Grand Prix, where I also went on to make the quarter-finals in the event.
I have also made the semi-finals in a few pro tour events in the PDC which I think are very tough competitions so I was pleased with my results in those tournaments too."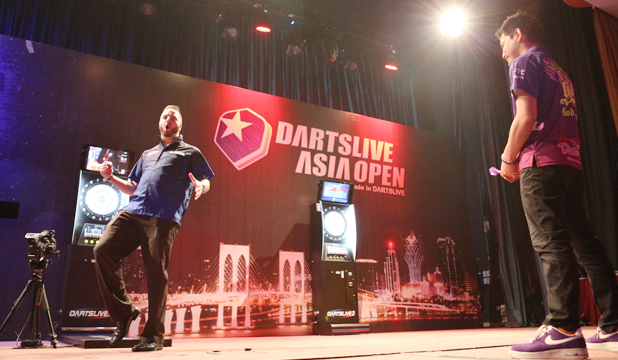 This STAGE is Gray's 5th appearance in THE WORLD. He has been in Best 16 or better in all the stages he played.
"I am playing soft tip darts really well at the moment and I think I have done in all of the stages of THE WORLD I have played in, I have always made to the top 16 for example. I would like to think that I could always make the top 16 or better but as you know this is Darts and Darts is all on your performance on the day."
He continued
"I'm very proud of myself in winning STAGE 1, to have the support and to finally get a really good win in my career, it's an amazing feeling and I'm looking forward to winning my next one. I've put a lot of time and effort over the years into playing darts and maybe now it is the time it's finally paying off."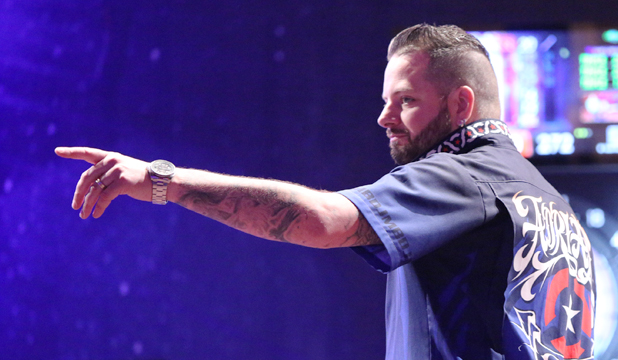 Now he has the prize (USD 15,000). He is spending for his family, he said.
"First of all I am going to have to make wife and kids happy, for coming away. And then the rest will go back on darts to try wining some more."
Of course he is planning on STAGE 2.
"Yes I am planning on making on every (THE WORLD) event this year. France is not as far as Macau from where I am from. It is only couple of hours down the roads. I will be in La Rochelle.
My aim is to make the SUPER DARTS this year. This day was the start of it, hopefully what I can do and what I can become. Yes, very happy."
THE WORLD STAGE 2 will be held in La Rochelle on June 15 (Sun).
http://darts-theworld.com/en/schedule/2014/06/stage-2.html