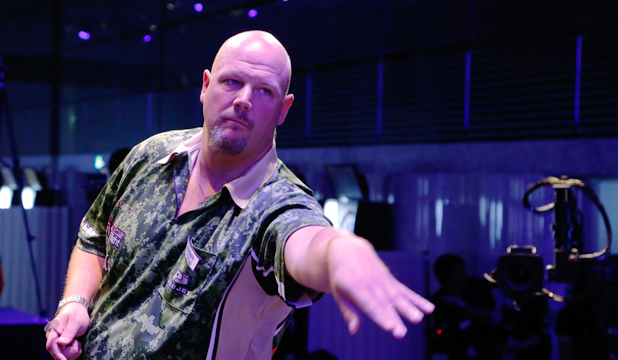 "That's a great win for me."
Darin Young (USA) won THE WORLD STAGE 4.
He is a talented player who plays both soft-tip and steel-tip darts. Young has played PDC. He is a veteran player with 20 plus years' career who started playing darts in his late teens. Young said
"THE WORLD draws great players across the globe. STAGE 4 was no exception. I am so happy to win such STAGE. I was lucky to win the semifinal match defeating Boris. My opponent in the final was a very good player. When he missed a little I took advantage of it and won. "Young is very passionate about THE WORLD.
"To win the game, concentration and focus are required. Don't let anything destruct your play. Just hit the darts you need to hit to win the match. That's important."
In upcoming STAGE 5, Young will be again shooting to win. His performance in STAGE 5 can send him in top 8 of the annual ranking. If it is realized, he will get invited to SUPER DARTS 2015 that accepts only top 8 or better players.
"THE WORLD is everything in soft tip. Each stage awards USD15,000 as its cash prize. It's a substantial amount as a prize.It is very rare to win that kind of money, playing darts in the US. Of course, I will go to STAGE 5 in Las Vegas. I am ready! My ticket is booked and my hotel is booked."
Live webcast of STAGE 5 is scheduled on Nov. 1(Sat)on DARTSLIVE.TV
http://dartslive.tv/en/