Feature Story-The Asian Legend, Paul Lim, Rising Higher
Paul Lim showed an impeccable victory, he missed only 1 Leg out of the 10 matches he played in THE WORLD STAGE 3. He reminded that he is the Asian legend.
Paul Lim's First Victory of The 2019 Season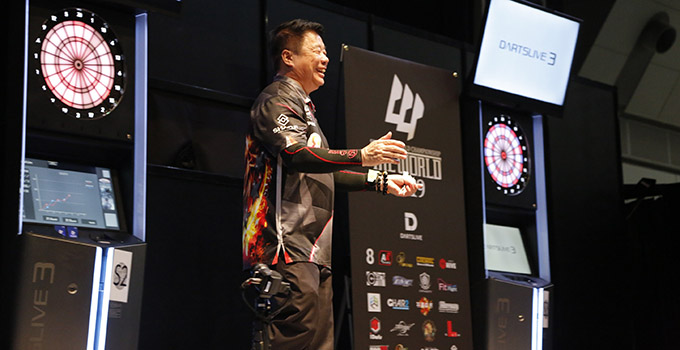 THE WORLD STAGE 3 took place in Japan on Saturday 24 August and the winner was Paul Lim of Singapore. He showed overwhelming strength while other TOP 4 players of the current season withdrew earlier in the tournament.
"Unlike other stages, this stage has many more participants. Even you clear the qualifier, the number of players in the SKO is similar to the total number of participants in other stages. To be champion of the Japan stage, you have to survive long and tough competitions. Many Japanese strong players who doesn't take part in the other THE WORLD stages are tone of the toughest ones to beat in this stage.
Only 1 Leg Lost in 10 Matches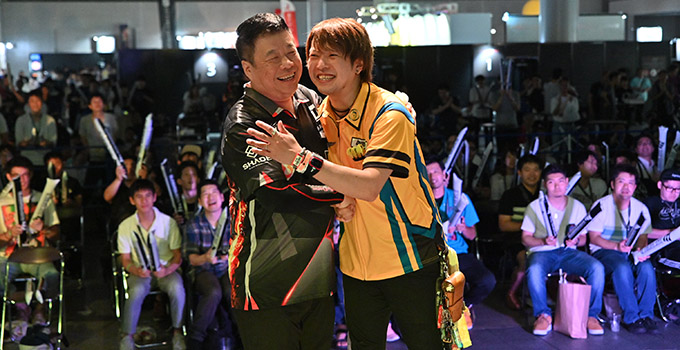 In this tough stage, Lim performed outstandingly. He whitewashed 9 opponents in 10 matches. He lost only 1 Leg in all 10 matches.
-Paul Lim's match results in STAGE 3-
Final:vs James Law 3-0
Semifinal:vs Shogo Yokumoto 3-0
Quarterfinal:vs Toyokazu Shibata 3-0
4th round:vs Shunpei Noge 3-0
3rd round:vs Nobuyuki Iiboshi 3-0
2nd round:vs Yushi Nozaki 3-1
1st round:vs Hiroaki Hori 3-0
Qualifier:vs Young Kyu Seo 3-0
Qualifier:vs Shunsuke Ookuma 3-0
Qualifier:vs Seung Hoon Song 3-0
FINAL Match against Teammate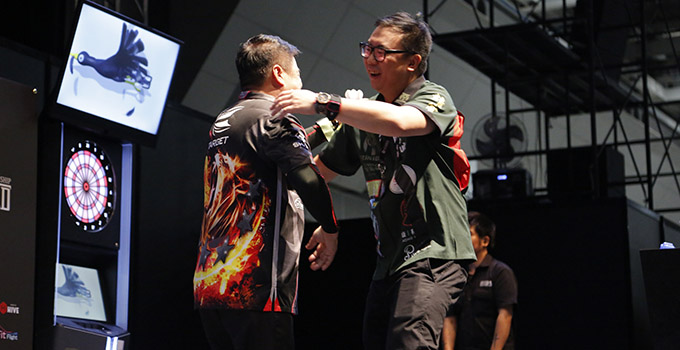 Lim faced James Law (Hong Kong) who is his teammate in SUPER LEAGUE, currently in progress in Hong Kong.
"I beat him every time we play together, so it was easy for me in the final (Laugh). I'm joking. It is a great achievement that he advanced to the stage final of THE WORLD."
Lim wants to carry on the momentum to the next stage.
"I want to play in SUPER DARTS. I will play my best to get good results in both STAGE 4 and STAGE 5. My goal is to be ranked TOP 4 in the Annual ranking this season."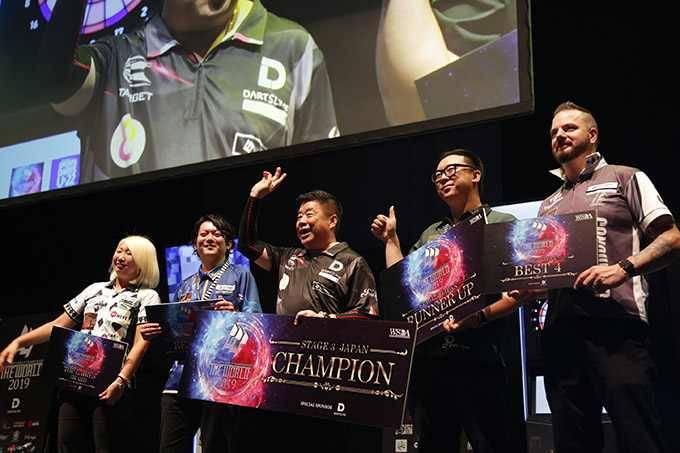 Besides the winner, Lim, STAGE 3's Best 4 includes Shogo Yokumoto, the home player, and Adrian Gray(UK), one of the star players of THE WORLD. The results of this stage changed the seasonal standings and it is hard to predict who will get the ticket to SUPER DARTS.
STAGE 4 is set for 15 September in Taichung, Taiwan. The stage will be streamed LIVE.