Post-event report - THE WORLD 2018 STAGE 4 -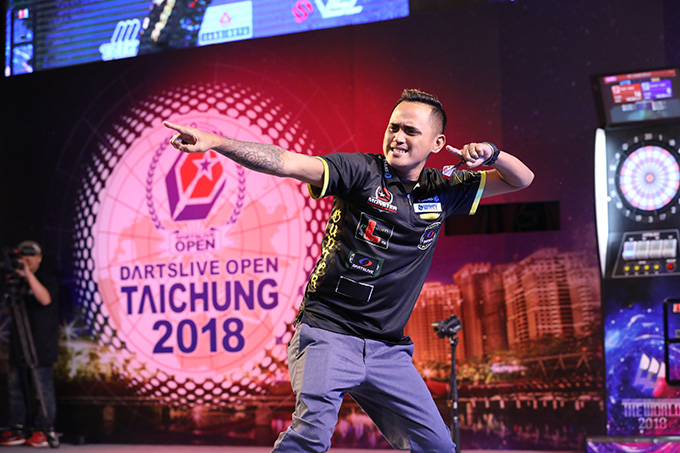 Lourence Ilagan fell to his knees from joy after hitting his winning shot to be the champion.
"I am so happy. I won for the first time after a long while."
Ilagan's eyes welled with tears at the champion interview. This was his first stage of THE WORLD this season.
"My schedule didn't allow me to play in THE WORLD as much as I wanted to this season. This victory has given me momentum for the next STAGE in Malaysia. I will compete in the stage to earn my spot in GRAND FINAL in December."
An epic showdown between the best players of Hong Kong and Philippines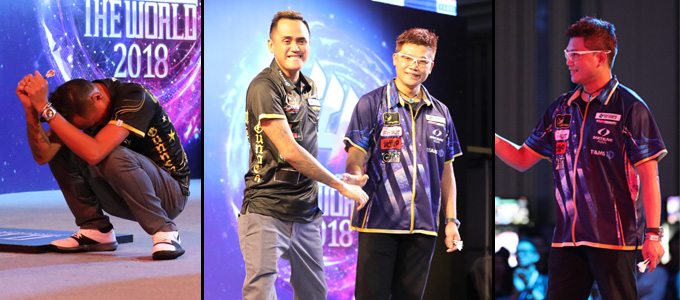 Lourence Ilagan of Philippines won THE WORLD STAGE 4. The soft-tip darts world championship took place in Taichung, Taiwan on September 16. The lead player of the Philippines faced Hong Kong's top, Royden Lam. Both have been participating in THE WORLD from its first year. Their demeanors are quite in contrast: Cool Royden and Jolly Ilagan. Ilagan edged out Lam 3-2 after full 5-leg match between the 2 very different players.
Boost ranking position to compete in GRAND FINAL

As runner-up in this stage, Lam advanced to share the top rank. He is now tied with Boris Krcmar. Taiwan's Pupo Teng Lieh still holds his 5th place. Following 6th to 8th are Japan's Sho Katsumi; Haruki Muramatsu, the winner of SUPER DARTS 2018; and Shuichi Enokuma, MVP of Soft Darts World Cup 2018.
STAGE 5 in Malaysia is the last chance for players to change their rankings this year. The top 8 will clinch their Grand Final spot. Players ranked 9th to 100th can compete in WILD CARD Tournament for four spots in GRAND FINAL.
STAGE 5 is set for Sunday, Oct 21. The live webcast of the competitions will be available from our official website.