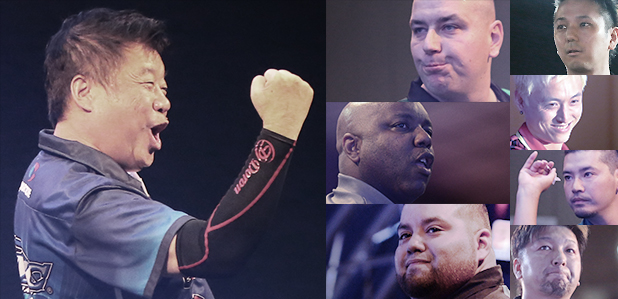 8 TOP rankers fired up for GRAND FINAL
THE WORLD 2016 completed after its exciting 5 stages and PREMIUM stage. The top 8 of this season obtained the GRAND FINAL berth. All of them are the winners of major tournaments and fired up to win in GRAND FINAL. The stage to decide "True No.1" of the world is just around the corner.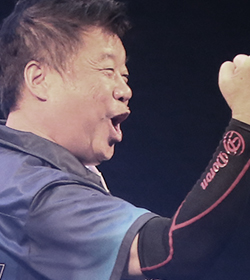 No.1 in 2016 Ranking

Paul Lim(Singapore)

"I had been playing to be the top 8 in this season from its start. I played my best at each stage in order to be the top 8 trying not to put too much pressure on myself. It was nice that I became the top 8 after winning STAGE 3. After that, I was able to carry the momentum to the final stage to be the top of 2016 ranking."

Lim was aiming to play in GRAND FINAL from the start of 2016 season. He successfully became the top of the ranking. This glorious champion is one of the top contenders of the GRAND FINAL title.

Lim is the only player who won 2 major soft-tip darts tournaments, THE WORLD 2011 GRAND FINAL and SUPER DARTS 2015. He may be able to be the winner who win both THE WORLD 2016 and GRAND FINAL. Not only that, he may be able to be the unprecedented player who win GRAND FINAL twice. The upcoming match will be very critical for the Singaporean player.

"There will be no easy match in GRAND FINAL as the top 8 players are equally strong. Any of them can be the champion. So I don't have any specific player whom I particularly pay attention to. I just want have the title of "GRAND FINAL Champion". It's is the only thing I care."
No.2 in 2016 Ranking

Boris Krcmar(Croatia)

Krcmar's strength is well known as he was the no. 1 in 2014 and 2015 rankings of THE WORLD. He was about to be the champion for 3 years in a row but Lim stopped it at the last moment. Lim took the top position as the Singaporean player has one more win than the Croatian player although the 2 have the same total points. Thus, Krcmar will do all in his power to be the winner of GRAND FINAL. He was BEST4 in THE WORLD 2013 GRAND FINAL and he will show his growth as a player since the last GRAND FINAL. For the first time in 3 years, he will play to take the genuine world's no.1 title in GRAND FINAL. Who can be bolder and more dashing to stop this player's winning?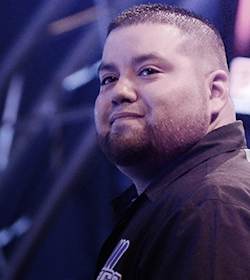 No.3 in 2016 Ranking

Alex Reyes(USA)

Reyes won STAGE 2 and posted outstanding records in this season. This dark-horse contender slowed down a little in the last half of this season but completed this season at the 3rd position. We all should pay attention to Reyes who will compete to be the strongest of the world after achieving his goal of playing in "GRAND FINAL".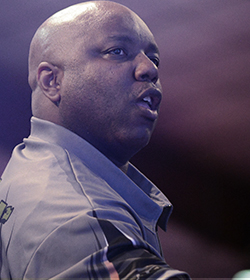 No.4 in 2016 Ranking

Leonard Gates(USA)

Gates became known to the world for his outstanding performance in 2015. He didn't win any stage in this season but he has genuine strength as seen from his top 4 positioning. No US player won GRAND FINAL. As the players from the leading soft-tip darts nation, GRAND FINAL is a significant competition for both Gates and Reyes.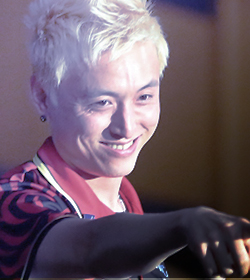 No.5 in 2016 Ranking

Park Hyunchul(Korea)

Park is actively playing in soft-tip darts pro tours in Japan. He beat some strong Japanese contenders from the tours and obtained the 5th position. Also this Korean player is the runner-up in the season opener in both 2015 and 2016. Park can play amazingly in critical points in major stages. We are very much looking forward to see his play in GRAND FINAL.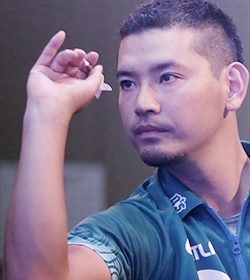 No.6 in 2016 Ranking

Yuji Eguchi(Japan)

Eguchi is a title holder of many major tournaments in Japan such as SUPER DARTS 2007. This Japanese leading player is constantly showing his strength and secured the 6th position in the ranking. Eguchi participated in GRAND FINAL twice and he went up to BEST 32. As GRAND FINAL this year starts with BEST16, we can't wait to see how far he can go.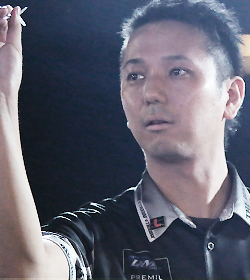 No.7 in 2016 Ranking

Sho Katsumi(Japan)

Katsumi keeps posting amazing records at major tournaments such as SUPER DARTS 2010. He is the first Japanese who won 2 stages of THE WORLD in 2015. Katsumi is drawing world's attention with his outstanding performance. He played all GRAND FINAL tournaments and obtained the 2nd place in 2011. So he will be getting attention in GRAND FINAL 2016 as well.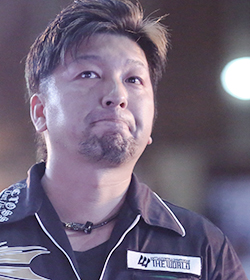 No.8 in 2016 Ranking

Mitsumasa Hoshino(Japan)

Hoshino advanced to the final in STAGE 3 and achieved his highest this year although he ended up as the runner-up. Fans got more excited and thrilled by Hoshino's powered-up performance in this season. This Japanese players got the title in SUPER DARTS 2008 and 2009. His performance can shine on major stages. He must amaze us in the upcoming GRAND FINAL.
Dream stage concluding 2016 season starting soon
THE WORLD 2016 GRAND FINAL will have 16 participants. They are the top 8 in this article, Keita Ono from Japan, the winner of PREMIUM STAGE and 7 winners of WILD CARD TOURNAMENT that will be held 2 days before GRAND FINAL.
Here is a comment from Paul Lim to darts fans around the world:
"Any players ranked 9th to 100th can play in WILD CARD TOURNAMENT. So it is going to have many exciting matches from the start. GRAND FINAL can be far more thrilling and exciting as well. I am so happy that GRAND FINAL is back. I want all darts fans to visit the tournament if possible or if not, just watch the live webcast. This is the must-see event!"
THE WORLD 2016 GRAND FINAL will be held in Hong Kong on Sun Dec 14. Don't miss the live webcast!