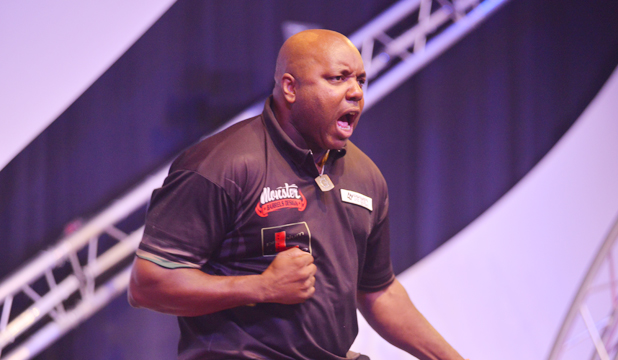 Vivid performance
Leonard E Gates is posting excellent results at THE WORLD.
This cheerful player doesn't hide his emotions during his performance.
Gates captures the hearts of fans with his charming moves such as stepping toward cameras and his rhythmical steps toward the throw line.
The high physical ability of this former US baseball player gives him a huge advantage in darts, even for the games against world's leading players.
Advancement to top 5 in the ranking
Gates is the winner of the previous stage in France. He defeated Adrian Gray who won the prior stage and advanced to the final against Paul Lim. The Asian legend cornered the US player 0-2 first but Gates fought back, took 3 consecutive legs and became the winner.
This result pushed Gates' position up to the 5th in the annual ranking.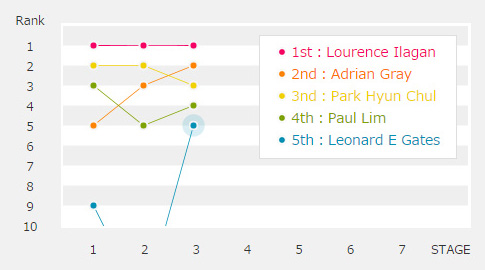 53 consecutive bulls
Gates made himself known at AMERICA'S TOUR that is conducted all across the US.
He was ranked 5th in 2013, 1st in 2014 and his standing now is top.
Gates also recorded 53 in BULL MASTER, the highest in 2013 although Boris Krcmar posted the new high in April, 2015.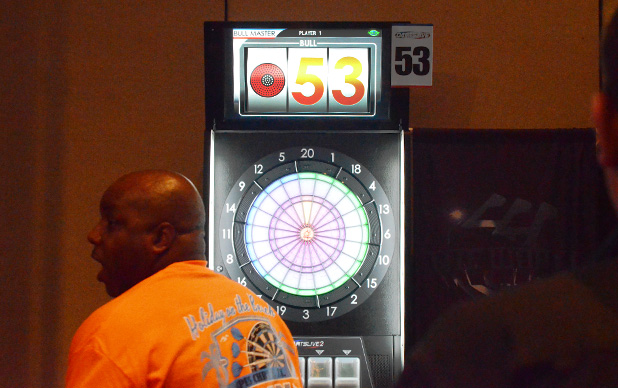 His records are showing his enormous strength. We would like to continue enjoying his amazing performance.
Upcoming THE WORLD STAGE 4 Canada will be webcasted live on August 9(Sun).
http://darts-theworld.com/en/live/