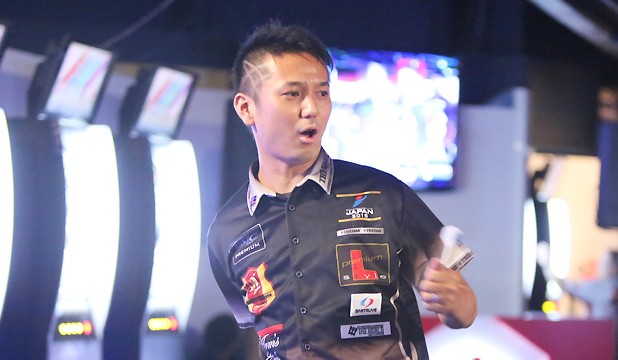 Second winning in 3 years
Sho Katsumi got his victory at THE WORLD on Aug.9 (Sun).
This is his second title of THE WORLD in past 3 years.
"It has been a long time from the last to advance to be Final of THE WORLD. This is an important tournament for me. So I was very nervous but I am so happy to win this stage." He said showing his joy.
Katsumi also praised the performance of his opponent, Jeremiah Millar.
"Millar had a strong drive to win. It was a psychological battle against the local Canadian player. I won with just a slight difference."
Katsumi's decision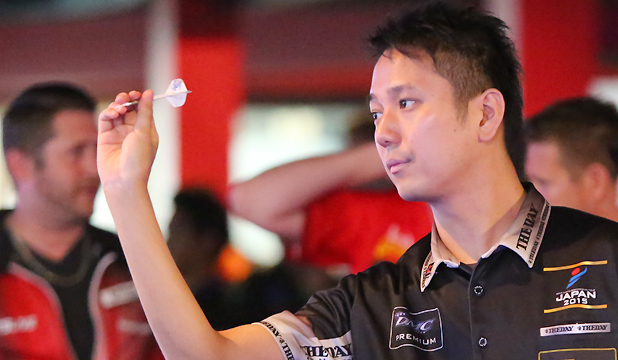 It is very well know that Katsumi had been using the same barrel for a long time. But he changed his barrel this time. It is fairly significant for Katsumi watchers. It must be a tough decision for the player. "Actually I changed to a new barrel in July. I had been using the same barrel for 6 or 7 years. It was a major decision for me." said Katsumi. Renewing his barrel motivated him further to practice. We can't wait seeing his powered-up performance with his new barrel.
"I want to be a darts player who can move the audience. I will keep playing my best."
We could see his sincere attitude toward darts.
THE WORLD STAGE 5 Malaysia will be webcasted live on Sep.20(Sun).
http://darts-theworld.com/en/live/