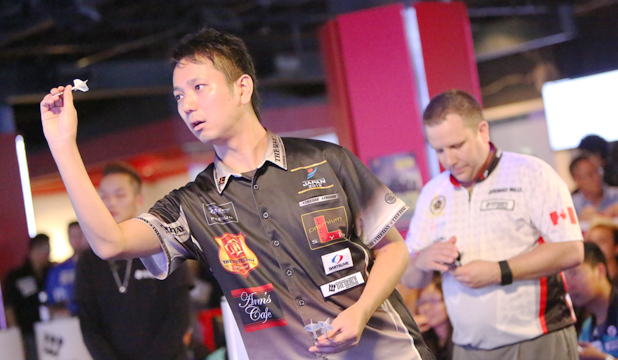 THE WORLD STAGE 4 was held in Toronto, Canada on Aug. 9(Sun). The winner is Sho Katsumi. It is the second winning for Katsumi in the past 3 years.
The runner-up is a player from the hosting country, Jeremiah Millar who pleased the crowd defeating the toughest players one after another. Among the defeated were Larry Butler in the first match, Paul Lim and Yuji Eguchi.
Gray advanced to the top while Ilagan dropped down to the 4th.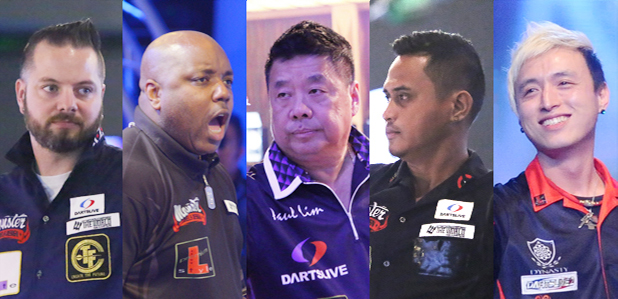 As this season has passed the halfway point, we need to check the 2015 standings:
■Best 5 in the annual ranking
As of Aug., 2015
| | | |
| --- | --- | --- |
| No. | name | Point |
| 1 | Adrian Gray | 107pt |
| 2 | Leonard Gates | 106pt |
| 3 | Paul Lim | 103pt |
| 4 | Lourence Ilagan | 100pt |
| 4 | Park Hyunchul | 100pt |
Adrian Gray emerged as the top with his consistently good performance. The winner of the prior stage, Leonard Gates advanced to the 2nd in the ranking after becoming the Best 4. Paul Lim advanced to the 3rd while Lourence Ilagan dropped to the 4th as he didn't participate in this stage. Just missing 1 stage affects the standings significantly as the point differences are so narrow among the players.
Just 7 point between the top and the 4th
The leader of the annual point ranking has 107 points while the 4th does 100 points. The 7-point range has 5 players. The Malaysian tournament in Sep. will mark the start of the latter half of the season. We can't miss the battle for the ranking that will be more intensified.
Upcoming STAGE 5 will be hosted for the first time in Malaysia. The event will be webcasted live on Sep. 20(Sun).